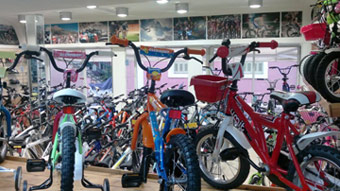 Founded back in 1991, with a continuous presence since that date our shop still provides every cycling everything needed anytime needed. Customers are always treated with a smile and we are proud to say that we provide proffesional service from every aspect.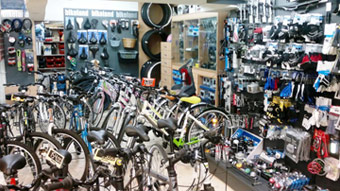 Either it's a new bicycle or cycling accessories, service, repairs or rentals you will always find us there to provide the best solution.
In our store you can see and buy varius kinds of bicycles and bicycle accessories. The enthusiast cyclist will find all the stuff needed to make his day. A wide range of brands ensures that there is something for anyone. Kids, teens, cyclists, nobody will remain unsatisfied. We also have a great selection of clothing and sunglasses/cycling glasses from SCOTT and SHIMANO.